Don't Steal Sand on Sardinia!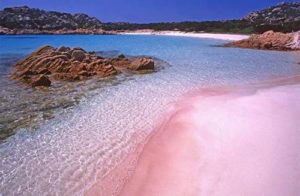 The pristine white and pink sand beaches of Sardinia attract hundreds of thousands of visitors, many of whom pocket a seemingly insignificant amount of sand or shells as a souvenir. Now, though, visitors who take home more than just a photograph
will face a hefty fine
: Filling a bottle or baggie with sand, pebbles, or shells is a crime and will incur a penalty of between 500€ (about $580) and 3,000€ (about $3,482). Advocates say taking sand from the beaches disrupts and disrespects nature
La Spiaggia Rosa
, a pink sand beach on the Sardinian island of
Budelli
, has been closed since the 1990s to protect the sand from erosion. Sand theft, and its illegality, isn't new – warning signs have long been posted at beaches, only to be ignored. However, officials are starting to crack down harder on offenses, catching sand thieves at the airport when they are passing through ...
read more