Parking ticket revenue in US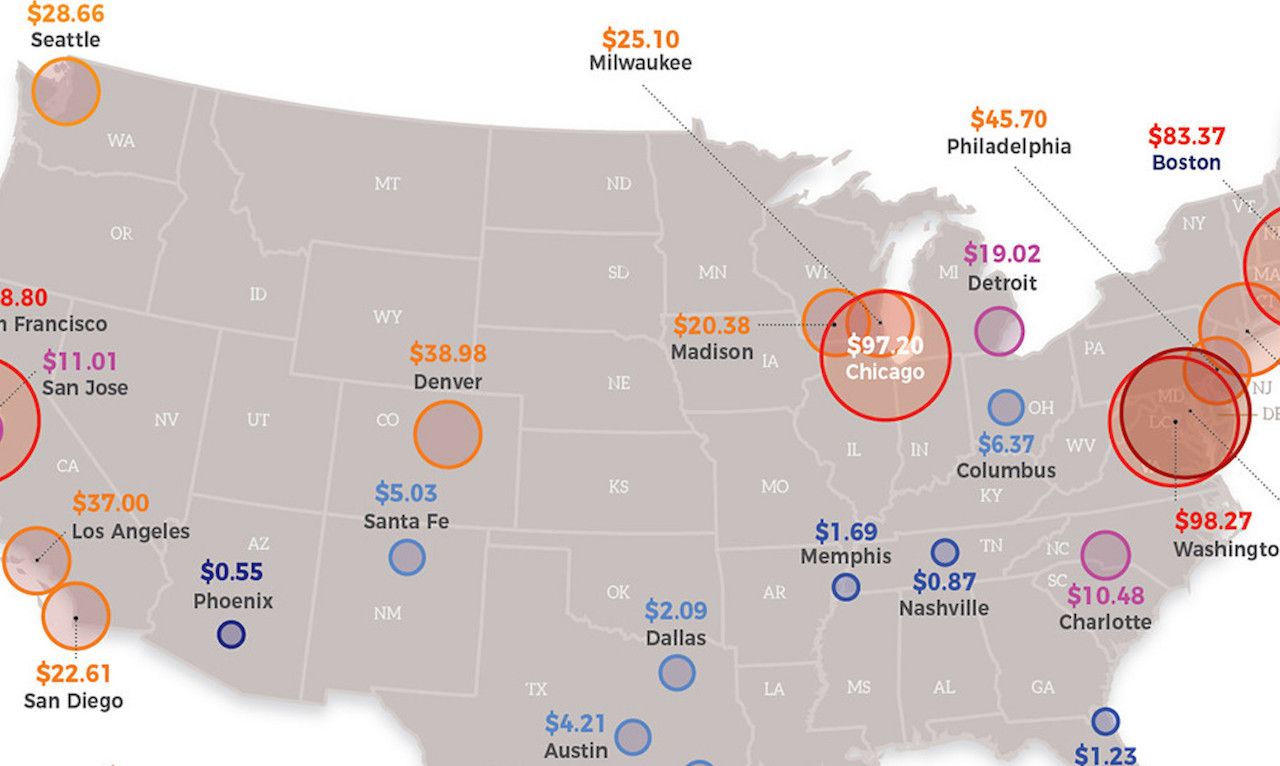 If you recently
had to pay a ticket that you deemed unfair or have been dealing with zealous parking authorities in your town for years, this infographic may take your blood pressure through the roof.
TopView
created this handy graphic, posted by Reddit user
Gard3nB1rd
, that gives a clear representation of which cities brought in the most money from parking fines in 2017 and some of these numbers are staggering.

Photo:
TopView
Obviously,
New York City
blew the competition out of the water. With expensive parking garage fees, scarce street parking, and tons of opportunity for misunderstanding where it's kosher to park, New York brought in a whopping $545 million in parking tickets, or $63.20 per capita.
Chicago
, which came in second at $264 million, has the distinguished honor of the most expensive parking meters in the US. Since private companies took over the meter system, prices have risen, and ...
read more